Membership Renewal period opens Dec 1st.
Dear Members, if your expiration date is 12/31/2022, you will receive automated renewal notices from us generated by the new portal. If you joined later in the year, your renewal period opens one month before your expiration date. If not sure, just check your profile page. Thank you!
---
New Membership Portal Launch!
WCA is excited to announce the launch of our new member portal! This new portal offers a more contemporary and streamlined experience for our members. We recently developed a Members Only Tutorial to show you the various ways to use the new features. Please download the PDF and take a look.
If you have any questions, please contact Karin Luner, Director of Operations at [email protected] or Donna Jackson, WCA President at [email protected]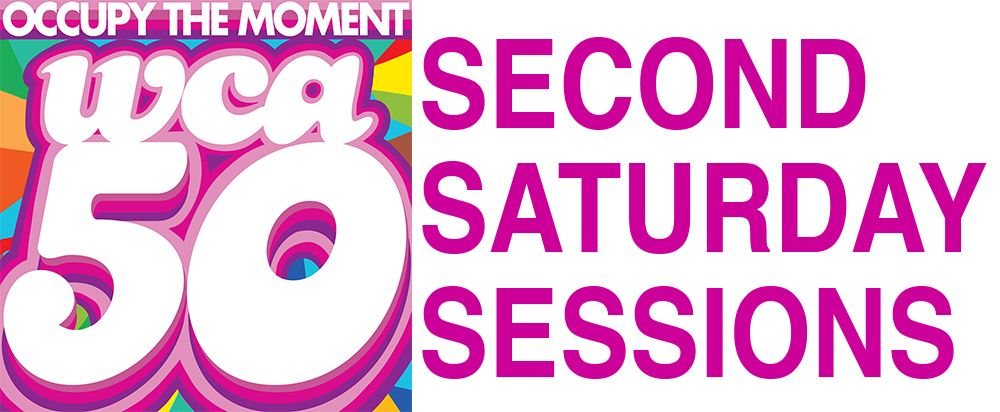 Second Saturday Sessions: 2022
The Second Saturday Sessions are programs that were originally scheduled for the WCA National Conference in February 2022. The in-person conference was canceled but WCA has pivoted much of the programming to be offered for free to WCA members. Registration is required to receive a link.
Past sessions that have been recorded can be viewed via the links provided here. Also included here are links to view the WCA Business Meeting at CAA and How an Almost-Forgotten Federal Program Kickstarted the Feminist Art Movement which was co-hosted by WCA.
If you have any questions, please contact Programming Chair Laura Morrison at [email protected]

Occupy the Moment,
Intersect History with Impact
Bridgeport Art Center, Chicago, IL
Juror: Dr. Maura ReillyJuror: Maura Reilly, PhD
Selected artists: Prudence Bonds, Belinda Chlouber, Jessa Ciel, Carol Cole, Barbara Joann Combs, Constance Culpepper, Kiran Dhaliwal, Pam Douglas, Sally Edelstein, Valerie Ghoussaini, Mary Gordon, Ghia Haddad, Laurie Hall, Joan Hanley, Anne Kantor Kellett, Louise LeBourgeois, Gabrielle Lundy, Gayatri Malhotra, Gwen Manfrin, Kelly Mathews, Alyce McQueen, Sandra Mueller, Indrani Nayar-Gall, Lisa Noble, Edie Ottestad, Marcia Polenberg, Cherie Redlinger, Gina Robbins, Adele Sanborn, Sondra Schwetman, Kate Shaffer, Shabad Singh, Mimi Smith, Karen Sobin-Jonash, Fleur Spolidor, Elizabeth Stewart, Allicette Torres, Linda Vallejo, Gina Washington, Susan West, Rosario Weston, and Teresa Greve Wolf.